Appointment Scheduler for every business professional
Make it easier for your customers to book an appointment with you in few clicks. Add automation around appointments by integrating it with other business tools.
Complete control over your appointments
EasyCalendar helps you in getting your appointments according to your availability. Distribute the appointment to the team working in different time zones. It increases your team's flexibility by allowing invitees to choose a time with any available member of your team

Save Time & Reduce No-Shows
Leverage Text/SMS and Email reminders reduce the chance to miss an appointment. Take follow and reschedule appointments easily.

Flexible
Get the appointment according to your team availability. EasyCalendar helps you in dividing the appointment evenly according to the availability of team members.

Customizable
Customize the calendar to work according to your need. Set custom Email notifications, reminders, SMS reminders by using custom fields. You can easily set buffer time, last-minute buffer time, date range, etc to control your appointments

Seamless Calendar Sync
EasyCalendar seamlessly integrates with Google calendar and Microsoft Outlook calendar. Get your appointment saved to your calendars automatically and it makes sure you never get bookings at the same time.

Integrations
EasyCalendar integrates with tons of CRM with zapier and native integrations with Salesforce, ActiveCampaign, Zoom, GoToMeeting, Pipedrive, etc.

SMS & Email Reminders
Automate processes & share scheduling information across your other businesss tools. For example, log all your phone calls & texts with the customer within the email thread.
Manage Your Contacts At One Place
EasyCalendar allows you to create new contacts, handle bookings and log activities or notes against them. You can label your contacts by assigning a tag for each one of them. This is not just it! New Contacts are created automatically from new individual bookings, allowing the user a resourceful environment.
Hear From Our Customers
Learn how companies around the globe use EasyCalendar to build stronger relationships with their customers and change the way they do business.
Great Support
The support team is very professional and customer service is of the highest quality which is extremely important for us. I have already recommended EasyCalendar to my peers and would gladly keep recommending it in the future to everyone in need of a reliable scheduling service.
-Salesha, Canadian Benefits Association
Excellent Calendly alternative with loads of features!
We rely 100% on EasyCalendar now. We had used Chili piper previously and in another life, we used Calendly. EasyCalendar is the most complete solution for our tech stack and setup. Their support team is a key to ongoing satisfaction.
-Stephen Gulley, Clinic
Simple and easy to use
Clear and simple interface is easy enough to implement and deploy to our teams. We have it integrated with our email and CRM system quickly to get appointments tracked and monitored.
- Mike Smith
Integrate Your Tools and CRMs
Integrate your favorite tools and CRM with in just few clicks.
Zoom
Schedule meetings & webinars over zoom. Get scheduling links logged within Google Calendar for ease.
GoToMeeting
EasyCalendar offers click-to-join for you and your invitees on GoToMeeting meeting links reflected on EasyCalendar dashboard and Google Calendar.
Outlook
Sync your Outlook contacts and post events on your Outlook calendar for your scheduled appointments on EasyCalendar.
Google Calendar
Add Scheduled appointments over your Google Calendar. Sync events and avoid getting double-booked over a single slot.
Zapier
Trigger other Zaps when an event(Appointment Create, Reschedule, Cancel)happens in EasyCalendar.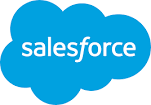 SalesForce
Sync your SalesForce contacts and post for your scheduled appointments on EasyCalendar.
Pipedrive
Sync your Pipedrive contacts and post activity on your pipedrive for your scheduled appointments on EasyCalendar.
Zoho CRM
Sync your Zoho contacts and post activities and notes on your Zoho account for your scheduled appointments and descriptions respectively.
ActiveCampaign
Sync your Active Campaign contacts and post tasks on your Active Campaign account flawlessly.
HubSpot
Sync your HubSpot contacts, manage appointments activities, notes, and also manage custom contact properties on your HubSpot account with EasyCalendar.
Google Analytics
Gather insightful information on who visits your calendar that provides valuable insights which can help you to shape the success strategy of your business.
Embed EasyCalendar To Your Website
Convert your website visitors to leads by adding the EasyCalendar Website widget to your website and increase conversions instantly.
Share Your Appointments With Team Members
EasyCalendar lets you allocate appointment with an available team member. Assign the slot to multiple team members by sharing your calendar with them.
How EasyCalendar works?
Get up & running with our Appointment Scheduler within minutes. It is as easy as creating a google calendar. Already using another scheduler? We can help you migrate your settings, team & data.
Start Your Free Trial

Create free trial account, create calendars & invite your team members

Connect with our Integrations

Follow easy help guides to configure your account with multiple CRMs and tools and use those integrations for startling benefits.

Pretty much it!

Your calendar link is live to be shared and booked on your divided time slots